TISL successful in Participatory Budget-making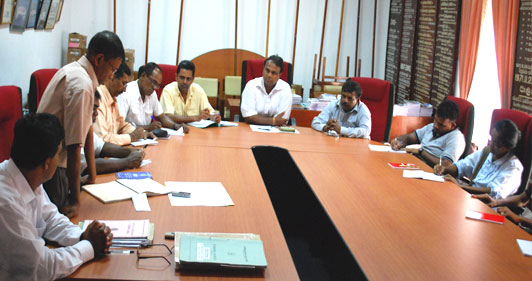 Due to the intervention made by Transparency International Sri Lanka (TISL) four leading local government authorities in the Galle district were able to formulate budget proposals for th current year with the participation of the public living in the respective areas. This paved the way for projects in public demand to be included in the budgets.
It was the first time in the history that Ambalangada Urban Council(UC), and the Pradesheeya Sabhas (PS) of Ambalangoda,Yakkalamulla and Bope- Poddala developed budgets with the participation of the public. During past few months TISL conducted several workshops and discussions with local government representatives, officials and the public in these localities.
These workshops were conducted through the programme to improve transparency and accountability in local governance funded by NED.
Ambalangoda UC has allocated the entire 200 Million Rupees for development projects proposed by the public thus creating a 100% people's budget. This was revealed when the media was briefed by the respective chairmen of the four institutions.
"Our aim was to give our best to the residents of our area. TISL supported us in a big way to improve transparency and efficiency of the Council. Now our staff has become more responsible and committed which resulted in a huge improvement in our service delivery," Ambalangoda UC chairman M.W.Aruna Pradeep told the media.
"We are giving all the contracts to village development committees. Public can accesses all the details regarding top constructions and estimates" he added.
Meanwhile, TISL will equip the public with mechanism to monitor and evaluate budget proposals being carried out to make public participation even more meaningful in local governance.