Large Crowd at the Exhibition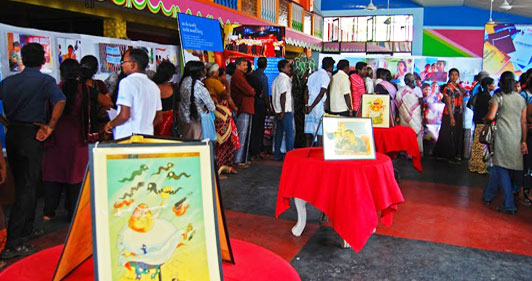 Transparency International Sri Lanka's (TISL) legal arm 'Shelter for Integrity' Vavuniya branch held an exhibition that demonstrated the achievements of TISL and particularly Shelter for Integrity in Vavuniya recently.
"Hand-In-Hand for a Better Governance and Society" was the title of the exhibition which attracted large crowd. The exhibition conveyed a strong message of the importance of anti-corruption initiatives and the cooperation between public sectors and the citizen to the people.