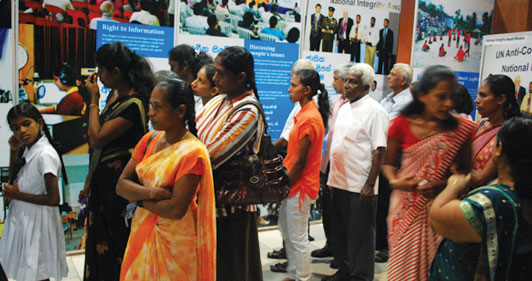 TISL successfully completed the first stage of a programme building good governance and accountability in three local bodies in the Galle District. TISL training workshops highlighted the need for these local bodies to be corrupt-free, and also helped to strengthen the people's participation in the decision making. The three local authorities were Ambalangoda Urban Council and Pradesheeya Sabhas (PS) at Ambalangoda and Yakkalamulla.
A representative gathering was present when the completion of the one-year programme was celebrated with an exhibition and seminar at the Hareesha Resort, Yakkalamulla on 30 June.
Gracing the occasion were Ambalangoda UC chairman – Aruna Pradeep, Batapola PS chairman- Pushpalal Kumarasinghe, Yakklamulla PS secretary – D K S Jayalakshmi, District Community Development Officer – Kamal Mendis Siriwardena and TISL chairman M D A Harold along with public officials, UC and PS members, civil society activists and the general public.
In addition to an exhibition on TISL activities in its effort to build a nation of integrity, entries to an anti-corruption art competition held in the area for school children and an open competition for adults were also displayed. Vithanage Vikum Madusanka, a student of the Nabadwa Sri Sumangala Maha Vidyalaya won the first prize in the schools competition while M T Nishathi from Aklutwela was the winner in the open competition.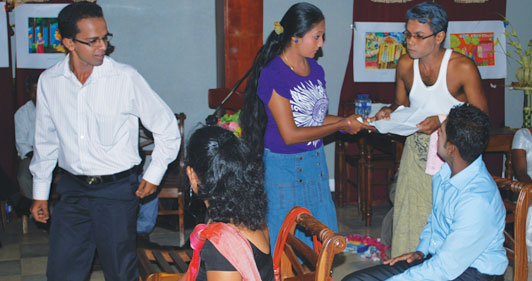 The crowd was entertained to two street dramas presented by graduate trainees of the Ambalangoda Divisional Secretariat and school children attached to the Gonapeenuwala Cultural Centre.
A documentary film summing up the year's progress was also screened.