'Shelter for Integrity' opened in Batticaloa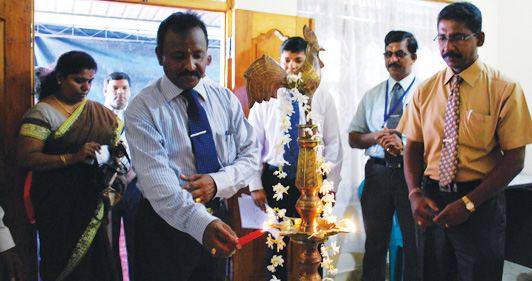 The 'Shelter for Integrity' – Center for Legal Advice against Corruption, launched its first branch office on Tuesday 02nd October 2012 in Battcaloa town.
The Center housed at 435/65A,Poompugar Lane, Trincomalee Road, Battcaloa is operating a hotline – (065) 2055055 – to enable the public to easily communicate with the office.
The 'Shelter for Integrity' is yet another initiative of Transparency International Sri Lanka (TISL) in furtherance of its mission of 'building a nation that upholds integrity'.
The branch office was declared open by K.Vimalanadan Additional Government Agent in – Batticaloa. He assured the fullest cooperation of the Government Agent's office to make the Center a success. Also present were S. Kiridaran Divisional Secretary and Mrs. G. Sathiyanandie Assistant Commissioner of Local Governance.
Representing TISL were Executive Director, S. Ranugge, 'Shelter for Integrity' Coordinator D.M. Dissanayaka, Legal Officer Jagath Liyanarachchi, Regional Coordinator S. Kausihan.
The Center will provide the public with the opportunity of seeking legal advice free of charge when faced with an incident of corruption while obtaining a service from a State institution. The Center will mediate between the State institution and the complainant in order to find lasting solutions to the grievances of the public and strengthen the governance and service delivery of State institutions.
TISL believes that the Center will empower citizens to make and pursue corruption related complaints and bring about a change in their attitude towards corruption and realize that corruption is not insurmountable. The Center will also be able to support State institutions through evidence, solutions and capacity building their own initiatives to eliminate corruption and enhance principles of good governance.