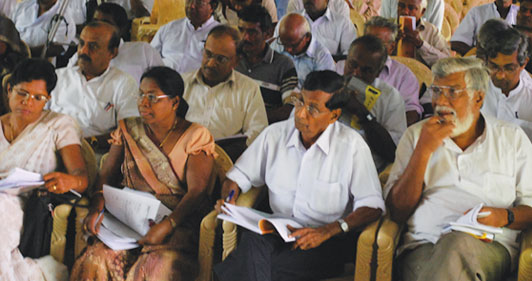 Transparency International Sri Lanka conducted a training programme for Community leaders and government officials in Polpithigama, Kurunegala recently on how to use the Citizen's Handbook which outlines the services provided by Divisional Secretariats.
Titled 'Puravesi Athwela' it has instructions in Sinhala for the general public on how they could conveniently obtain services from the Secretariats. The services and relevant documents are explained in simple language in the handbook.
3000 copies of the Hand Book was distributed in the Polpithigama Division free of charge.
More than 60 persons took part at the training programme where R.M Rathnayake former Divisional Secretary of Polpitigama conducted the training. After the training all the participants agreed to educate the General Public on the importance of using the hand book before visitingthe Divisional Secretariat to obtain services.
1,461 views
Category: Activities, NED PROJECT, Training